We had the opportunity to test HarmonyOS in the most unusual places – the first jointly developed Huawei AITO M5 car, which was reviewed by our sister site ArenaEV.com. It's great to see how car manufacturers use smartphone companies and their expertise to create smooth and fluid operating systems.
However, Huawei went beyond this and ensured that its own HarmonyOS would be introduced for the first time in a car they developed together. In the center console is a giant 15.6-inch information and entertainment system running on HarmonyOS. Huawei calls the screen 2k, the actual resolution is 1,920×1,080 px and the panel is HDR with a 90% screen to body ratio.
Huawei HiSilicon Kirin 990A
PROCESSOR:4 Taishan V20 Lite (large core), 4 Cortex-A55

GPU:8 Mali-G76

AI / NPU:2 Ascend Da Vinci D110 Tiny, 1 Ascend Da Vinci D100 Lite

Different: 5G network connection support; Computing power: 3.5TOPs
The 990A differs from the Kirin 990 chip on the consumer electronics side, the Kirin 990A has major changes in core CPU performance, the number of GPU cores is halved and the NPU has also undergone some changes in the number of cores. However, because these two chips are not used for the same platforms (one for cars, one for portable electronics), there is no way to directly compare their performance.
Reports suggest that Huawei is considering turning the chip into a small plug-in board, similar in size to a RAM stick for laptops, allowing you to upgrade your own hardware. This is good news, given that cars have a much longer lifespan than the chips that power their infotainment systems.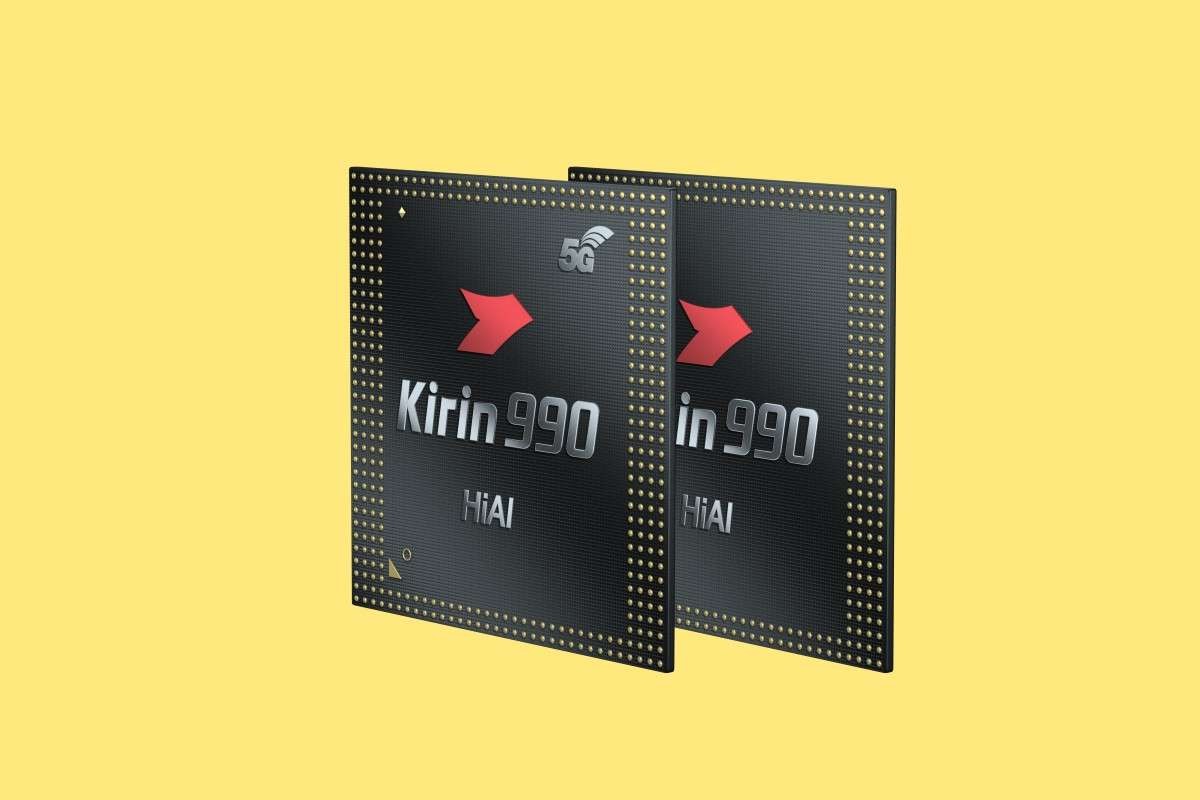 Let's start by listing the main differences between Android Auto, Apple Carplay and HarmonyOS:
1. A rich ecosystem of applications is immediately available through projection. Most applications installed on a mobile phone can be used in a car and it is not a problem to play great mobile games.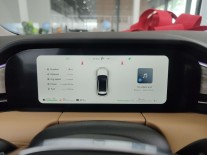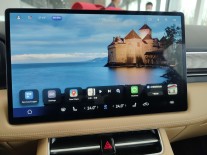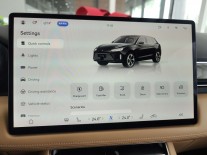 Orientation in the HarmonyOS system
2. Phone video calls can be easily transferred to the car when boarding, and the car call can use the car camera, microphone and speaker. Two cars with HarmonyOS can even make video calls.
3. The voice assistant has the ability to recognize the area of ​​voice separation and can control almost all hardware in the car, including windows and air conditioning. In addition, it also has advanced features such as continuous dialogue and visible speech.
The use of HarmonyOS in the car is a hub where Huawei boasts one of the best and most practical IoT (Internet of Things) applications. Huawei has an extensive catalog of smart home products, from smart cameras, smart locks / bells, TVs, etc., so once you log in to your Huawei account, products in the same account can also be controlled by car, voice or otherwise. "Turn on the camera in the living room", "Turn off the TV", "Video call from the TV in the living room" (yes, that's right! Huawei has a TV with a camera on top that allows video calls directly to it!), All can be done through information and entertainment system.
After using HarmonyOS for a while, we can say that the system is running amazingly well, the whole system is very customizable and Huawei has definitely done it smartly. The driver's side camera can detect faces and automatically change themes / home screens to the driver when they get in the car.
If you pair with Huawei phones, smart watches or almost anything else in the Huawei ecosphere, then everything is connected seamlessly – do you want to go somewhere and have a location on your phone? Just send it to the car and it will open the map application.
Most things are intuitive, for example the most used driver controls will be on the left, which will make access easier and almost anyone who uses the phone will be able to use this infotainment without much difficulty. However, being too similar to a phone / tablet made us swipe from bottom to top to return to the home page several times, instead of clicking the Home button in the lower left corner as needed.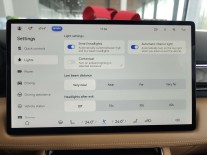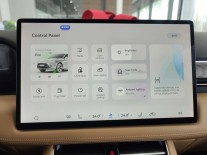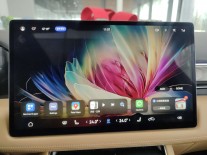 Control panel and splash screen
The home screen has what Huawei calls the "Smart Dock", similar to the dock app on your phone. In the bottom line you can change and modify which applications to use. Widget-style apps such as weather, music, and news are also available, showing you the latest weather updates, news, and music playing in real time. This home screen is also what makes the system so easy to lift because it's like your phone.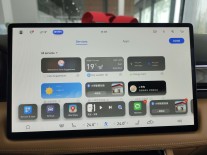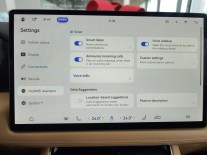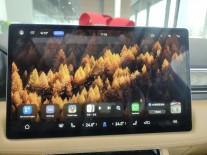 Smart dock, assistant, home screen
The app store is Huawei's AppGallery, but apps must first get green to be "car friendly". The number of applications that you can normally download to your Huawei phone has therefore been significantly reduced, but according to automotive infotainment standards, there is still a huge amount left. The user experience is crucial here if you prefer a specific music or navigation application, download it and set it as the default. Even decent infotainment systems like Tesla's system can't match HarmonyOS in terms of customization.
It is important to note that there is also a Maps application in this "Smart Dock". It is on the left side for the driver to have quick access to, but it is still less noticeable than most other cars, where "maps / navigation" is usually a separate choice or is the home page itself.
Does it affect the driver's ability to use infotainment? No. When you use the Maps application to navigate and want to open another application, a split screen opens, with the navigation still to the left and the application open to the right. This split screen ratio can also be changed to different proportions and applications can be flipped to both sides.
What happens if you accidentally press the home button from the navigation? A medium-sized widget with instructions for the next turn, trip length, etc. will appear in the upper left corner.
In the setup applications under the system we can see that the car uses HarmonyOS build 2.1.0.109 and just like on your phone you can access storage management and many other system information. Lots of things can also be customized – Huawei Assistant allows you to customize the wake command to whatever you like, and that's miles better than other systems that require you to use the general phrase "hello ___".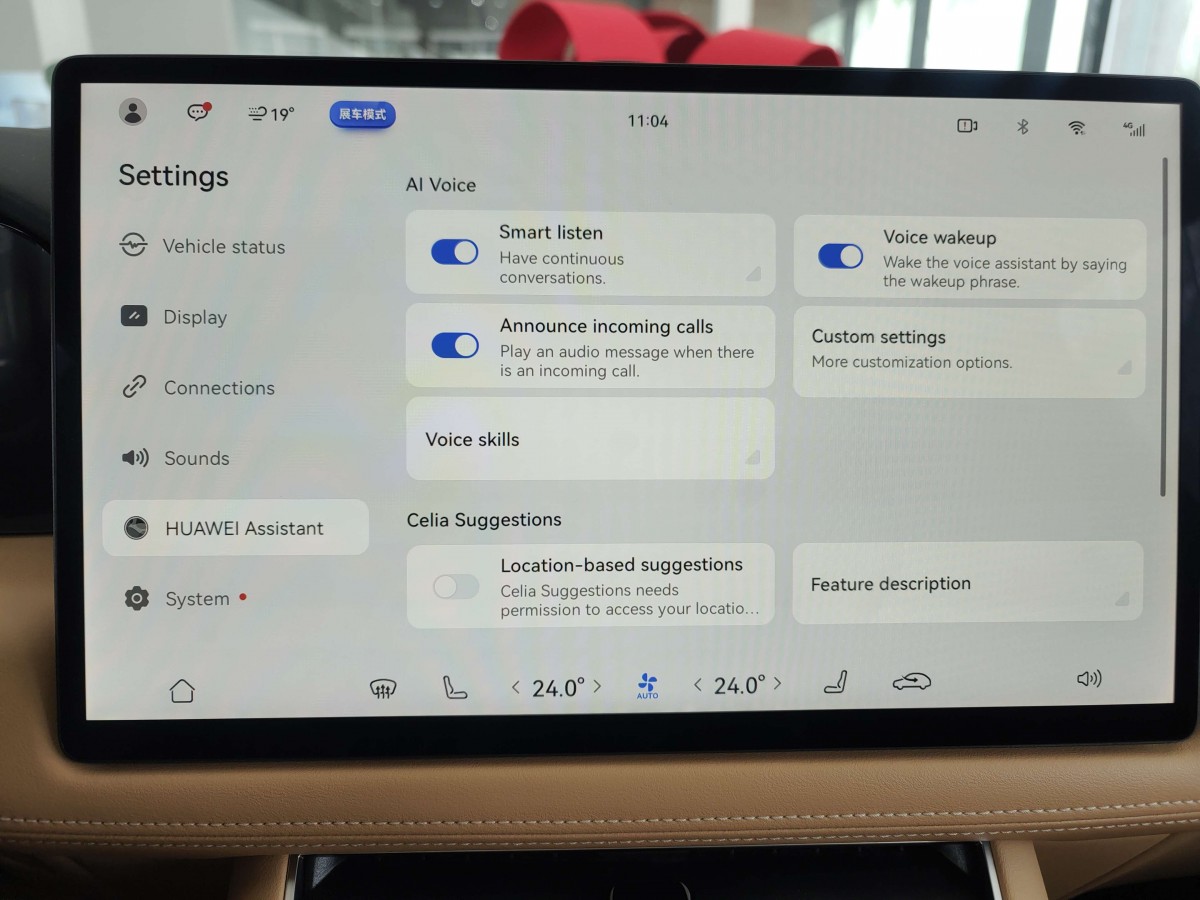 Then there are the usual settings you will see in other cars. The steering allows you to adjust the driving profile, driving mode, automatic hold and ESC. Performance shows you mileage, planned charging times, etc. Although we've used these settings a million times in other cars, they look refreshingly different when used in the AITO M5 – no delays, intuitive and user-friendly interface.
There was an interesting setting that stuck in our memory, it was Nap mode – with three settings – nap, meditation and breath. Sometimes when you have a stressful morning at work, you just want to relax. So get in your AITO M5 with HarmonyOS and press Nap mode – the car plays the soft sounds of birds and water and the driver's seat folds back to an almost horizontal position. This feature allows you to relax and be immersed, we felt more relaxed after using just a 3-minute "Breathe" mode.
Now let's talk about the voice assistant – as mentioned before, the wake command can be changed and the assistant is capable of "smart listening", which will do when you wake the assistant for the first time, you can talk to him continuously and listen to all commands at a set time. This is something other voice assistants in the car can do.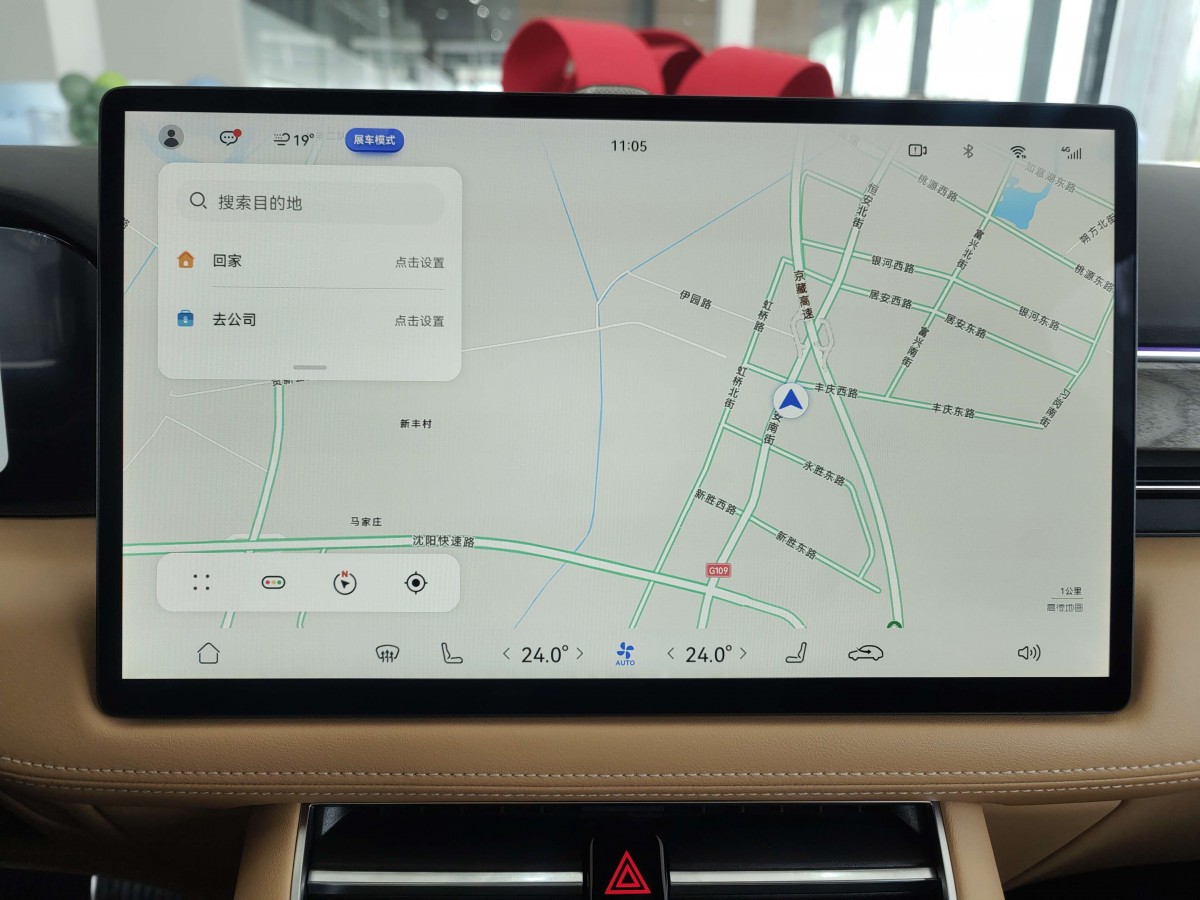 What sets it apart is the level of recognition, the speed, and what you can do with the voice assistant. The voice assistant can control everything on the screen, "scroll down" in the settings, say "display", "HUD brightness set to 0" and "set to 100%". Voice commands are instantaneous and you don't have to wake the assistant.
The way it handles context is also amazing, after setting the HUD brightness to 0 and then saying "set to 100%", the HUD brightness will change to 100, knowing you meant it. Accidental conversation with AI friends also doesn't stumble, almost magically knows you're not talking to her, and will ignore you – the "smart listening" feature is timed to 1 minute after the assistant wakes up. listen for 1 minute after the last voice control and then go to sleep or you can cancel it at any time.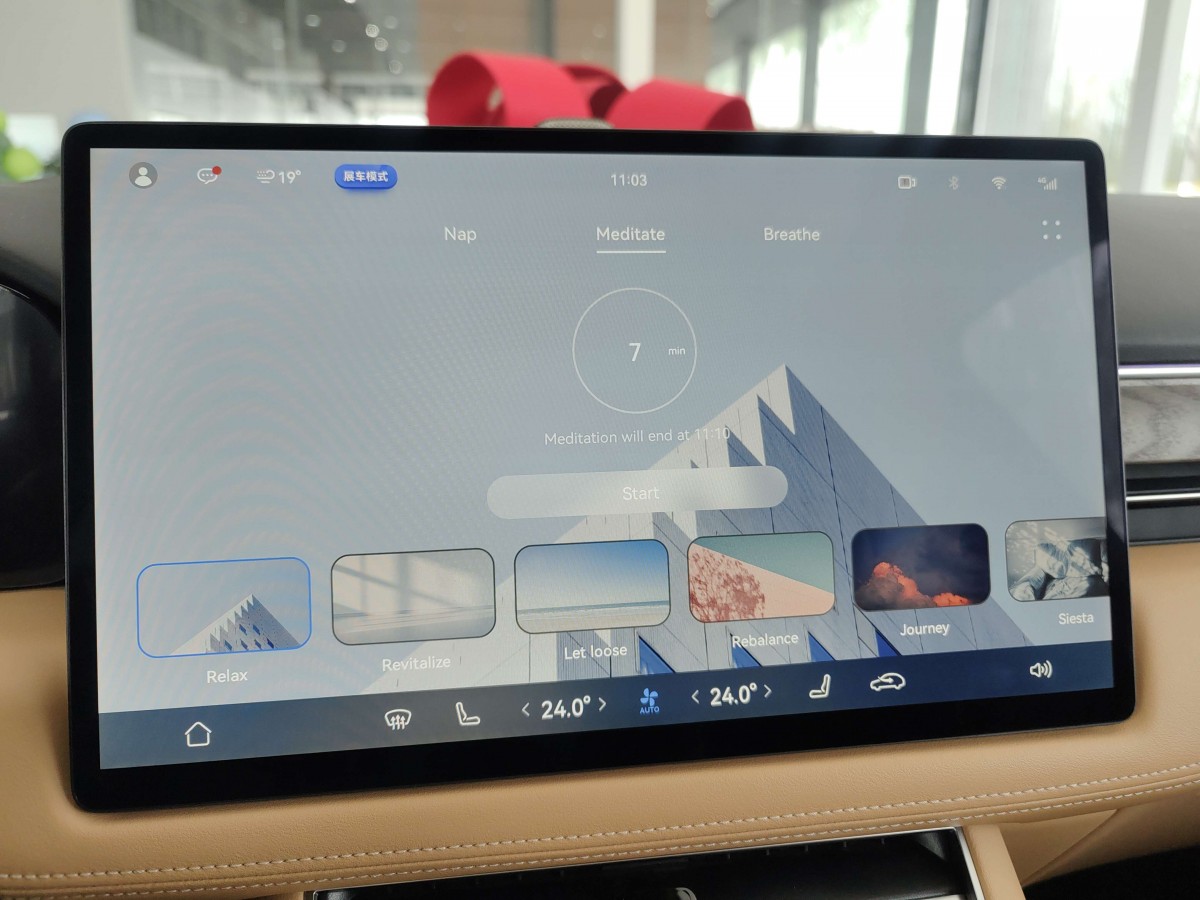 Overall, this version of HarmonyOS shows that Huawei has optimized it for use in cars, and it's great to see so much effort into its user-friendliness and not causing driving problems. Although there are differences and some limitations in what can be done, the basic settings and user interface design are the same as on the Huawei phone.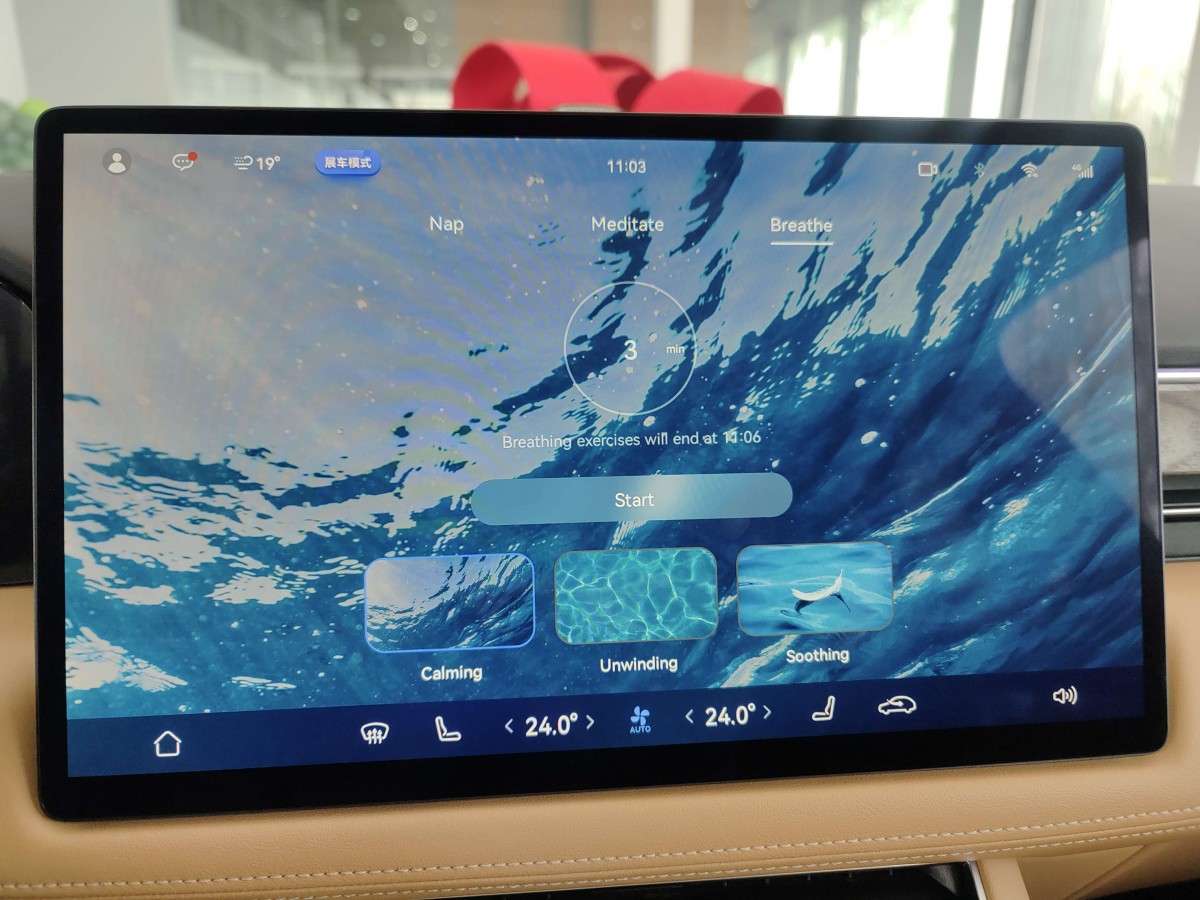 HarmonyOS has been tuned to make the most of the Kirin 990A chipset, with applications and other features nowadays seamless and seamless. Some carmakers such as BYD and Geely have already expressed interest in adopting the operating system, so much more could emerge in the future.