Realme's GT Neo 3 is currently the fastest rechargeable phone on the market offering extreme speeds of up to 150W. We recently received a special (ninja scroll) package and it turned out to be the Naruto edition of Realme GT Neo 3 with a limited edition phone and a bunch of themed gadgets. Let's take a good look at what unboxing looks like and what tricks come from the software side.
This is not your regular phone booth – that's for sure. Realme made sure he kept Naruto's theme by wrapping a GT Neo 3 in a scroll. This is in line with the partnership as scrolls play an important role for characters from the popular manga / anime series. The scroll is made of soft plastic with a velvety interior and a burgundy red flap similar to leather, which is held in place by a pair of buckles.
We originally thought that unpacking the scroll would reveal the phone, but it turned out that the whole piece was purely an ornament. In fact, you need to open the side roll compartment and slide out the cylinder box that contains the phone. On the box you get a neat pattern and a red Naruto symbol.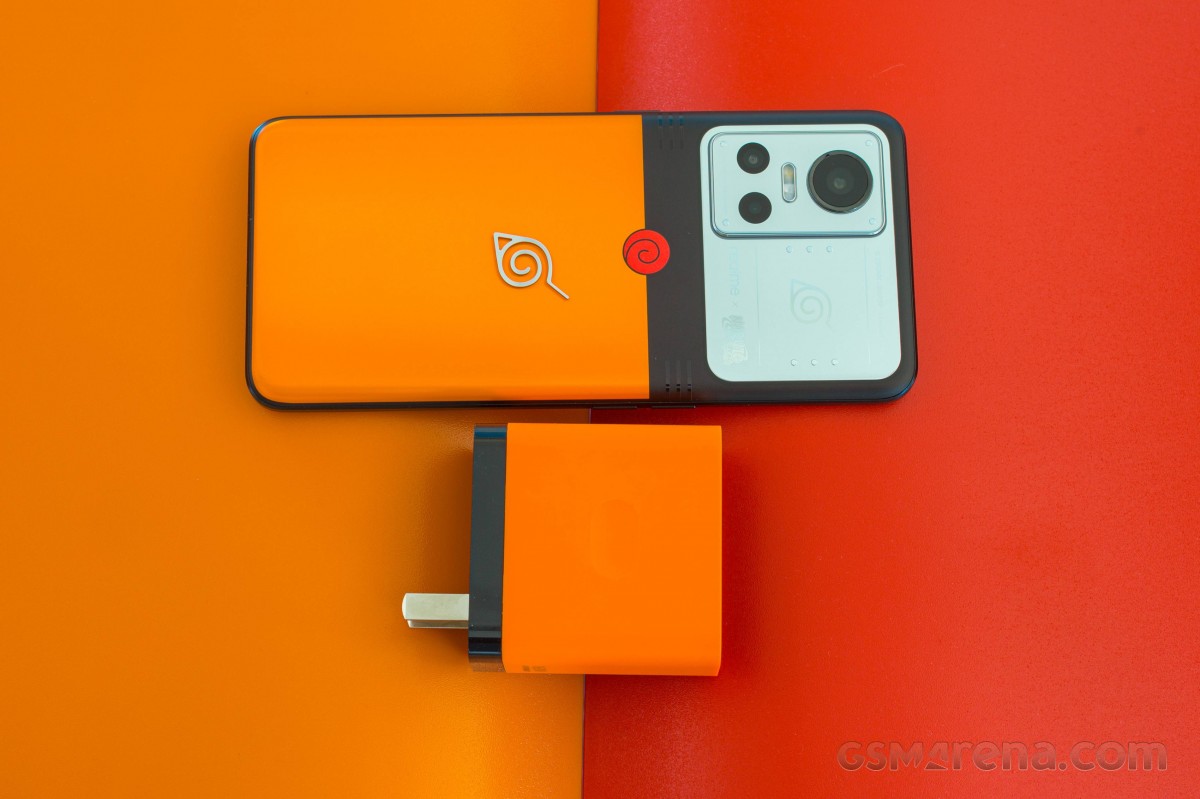 Here we find a phone in orange and black with a metallic-looking camera island that mimics Naruto's appearance. Other features in the package include a specially themed Naruto shuriken SIM card ejection tool, a transparent silicone case, a black-orange USB-C cable and a 160W charging cube, which also has an orange lacquer.
A closer look at the phone shows that the back has a textured back to the touch, while the camera's island is actually made of glass just like the standard GT Neo 3, although it looks like metal from a distance, and more importantly, it mimics Naruto's headband.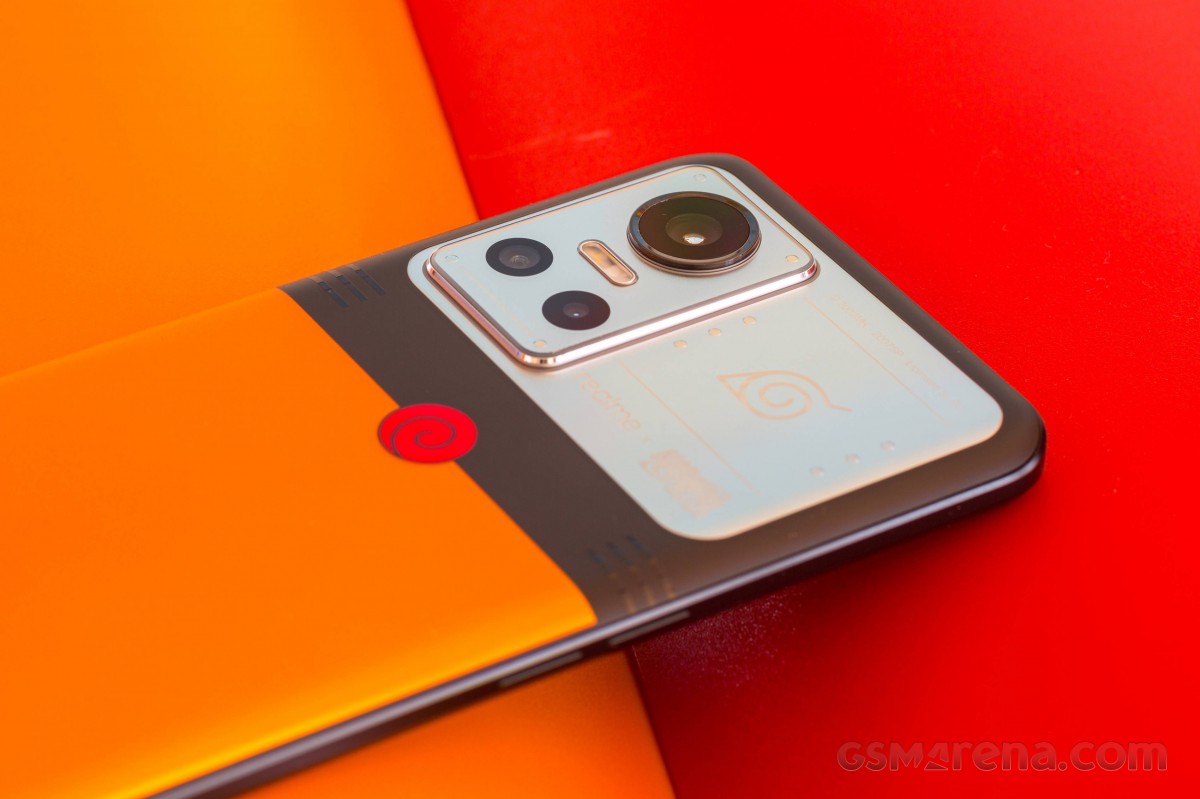 Launching the phone will reveal more customization. There is a pre-installed Naruto theme with its own icons, sounds and animation of Naruto charging, as well as three unique wallpapers. The rest of the experience is like on a regular GT Neo 3, including the exact same hardware – 120Hz AMOLED, 50MP main camera, Dimensity 8100 chipset and 4,500 mAh battery. We have a GT Neo3 review for you to see here.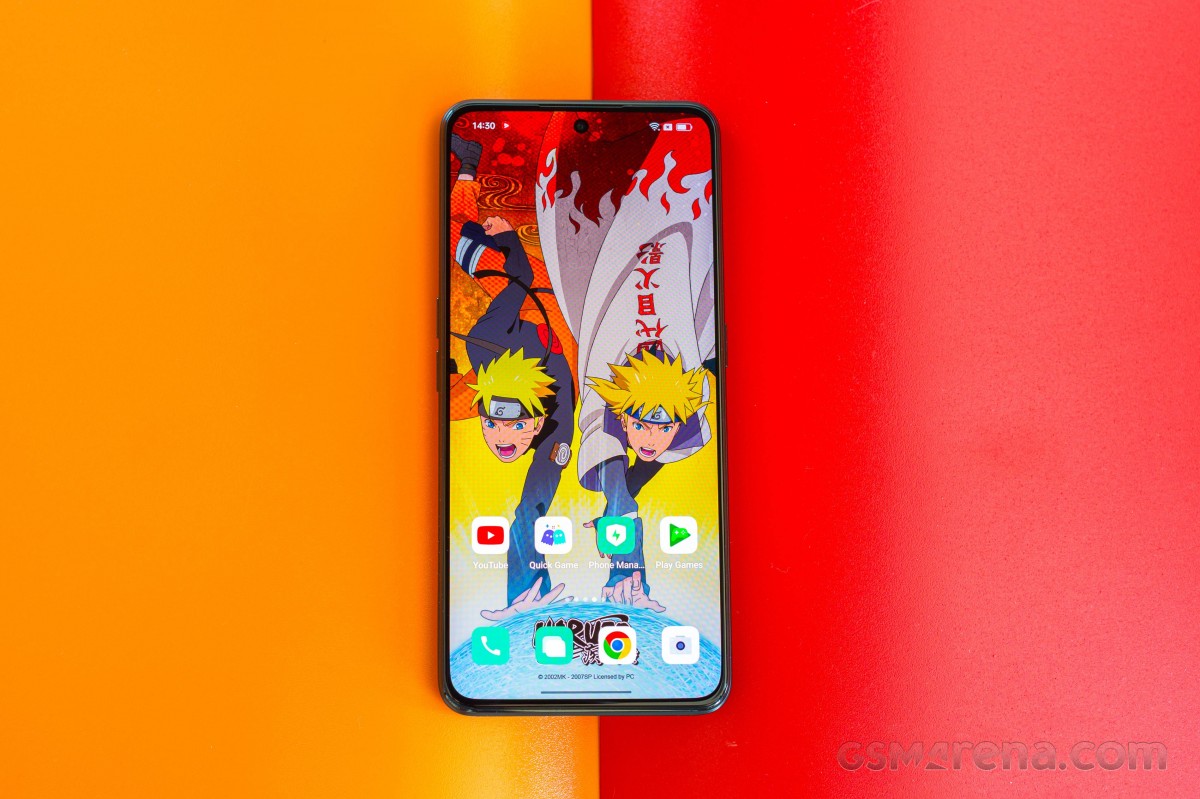 For 2,799 CNY (about $ 420) in China, the Naruto edition of the Realme GT Neo 3 is quite handsome and one of the best-made limited edition phones we've come across. Whether or not it enters international markets remains to be determined.