The Samsung Galaxy Z Fold3 is a great folding smartphone, but maybe its main problem is the too high aspect ratio of the external screen, which makes typing not a great experience. According to today's escape from China, this scandal could improve in the next generation.
Below you can see the transparent case for the Galaxy Z Fold3, next to a few pictures of what is supposedly similar to the case coming Galaxy Z Fold4. It has a slightly larger width, which means that the aspect ratio of the cover screen has been slightly improved, so it is less high than with Fold3.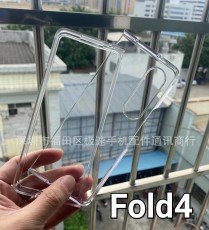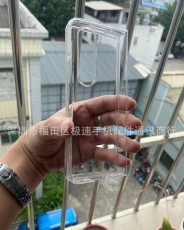 Galaxy Z Fold3 Case (left) vs. escape case Galaxy Z Fold4 (middle, right)
Of course, we can't be sure that these images actually show the Fold4 case, but assuming yes and the case manufacturer worked on the official dimensions from Samsung, it has the potential to create another folding package for the Korean company. much easier to use when closed.
The only other thing the case leak reveals is that the design of the Fold4's island will be very similar to the Fold3's design, with an elongated pill shape that houses multiple sensors.
A few days ago, we also heard that the folding display Fold4 will have less pronounced fold, which is one of the other major scandals that people have had with its predecessor, so it looks like Samsung may actually be slowly improving things in all areas. Could this mean that we will also get a proper flagship camera system in the next Fold? Let's wait and see what happens.