A new OTA update has started to be released to the server Microsoft Surface Duo 2 which brings a lot of improvements and new features to the Microsoft folding device. The update weighs 736 MB and brings Duo 2 up to version 2022.418.98.
The view bar is a thin area of ​​exposed displays that displays clear information such as time, date, and alerts. The update now displays notifications for third-party messaging applications. Previously, the Glance Bar only displayed SMS, voicemail, and Microsoft Teams notifications.
Slim Pen 2 gets enhanced features and its own firmware update will allow automatic pairing with Surface Duo 2. Slim Pen 2 will be able to receive firmware updates when pairing via Bluetooth (not necessary with Surface PC) and after updating to version 5.133.139 with Slim Pen 2 will also be able to automatically pair with the Surface Duo when writing in ink on any display.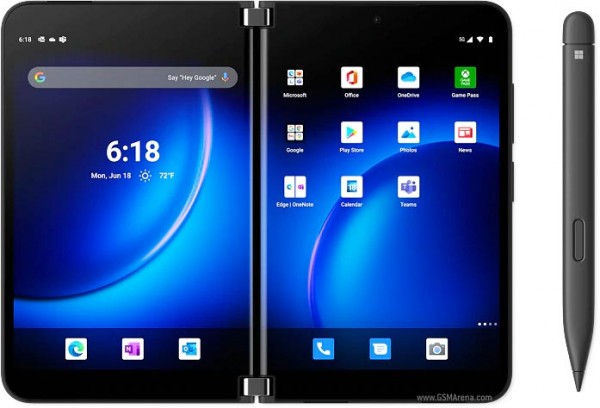 New software features include optimized charging, haptic feedback is now available in Camera settings, and a device firmware configuration interface (DFCI) to control device usage is now supported. The camera application has improved "usability", which is a bit of a vague description, but it should be more agile or perform better.
The OG Surface Duo also received an update, but only included "device stability" updates and comes with version 2022.418.56.