Samsung's new foldable devices have landed on our doorstep, and we've got a quick unboxing and impressions of them Galaxy Z Flip4 for you before we bring you our full review. By the way, we also have more detailed ones hands-on with Flip4 and the larger Fold4 you can also try out.
Our Galaxy Z Flip4 review unit comes in a subtle graphite black color, just like our Z Fold4. It arrived in a slim box with a USB-C cable and a SIM eject tool. The Galaxy Z Flip4 greets you face down in its unfolded state wrapped in plastic. The new black color is slightly darker than last year's Z Flip3 and still has a mostly matte finish contrasting with the glossy finish around the cover screen.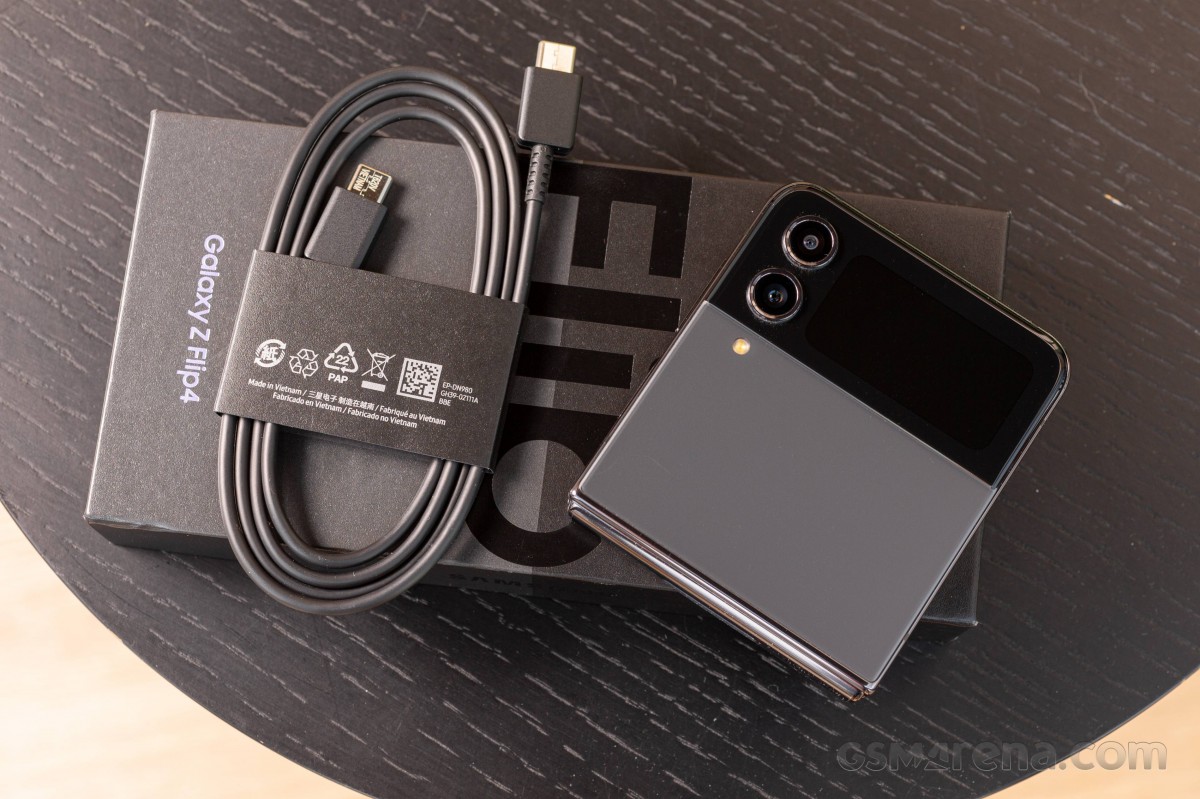 The Z Flip4 is boxier on the sides compared to its predecessor, and the build is still excellent with aluminum sides and a Gorilla Glass Victus+ back. Unfolding the phone reveals a 6.7-inch main screen that has slightly thinner bezels that add to the immersive experience. The crease in the middle is still visible in certain lighting and noticeable when swiping.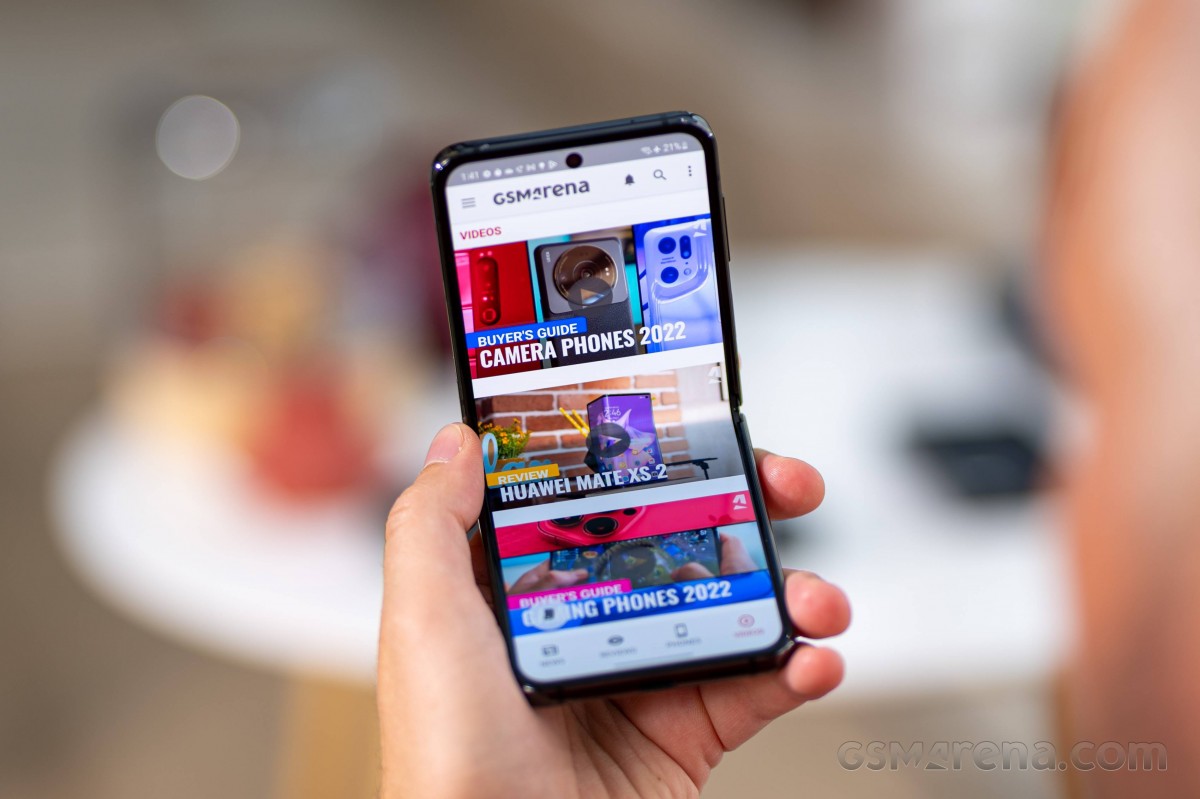 This generation Z Flip has a more useful cover screen that still measures 1.9 inches, but can now display more widgets and toggle even faster settings controls. It also lets you use the much-updated 12MP main camera and 12MP ultra-wide selfie cameras. As usual, we'll have a full camera section in the review to see how the cameras perform in the real world.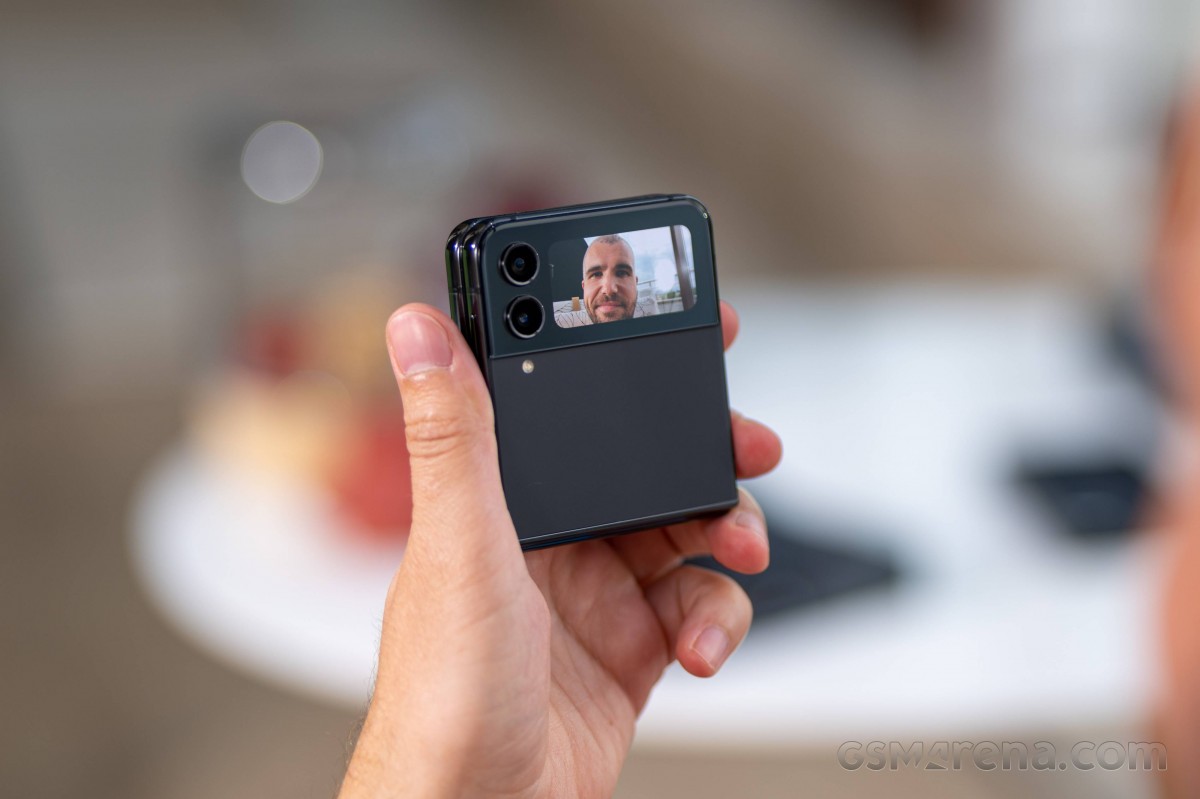 Another major area of ​​improvement this year is battery capacity and charging speed. The Z Flip4 has a 3,700mAh cell that supports 25W charging. That's it for this quick unboxing and key features. Stay tuned for the full review coming soon.