That was fast, freshly announced Realme 9 is now at headquarters and we've unpacked it for you.
This is a 4G version with a Snapdragon 680 chip, 108MP main camera and 5,000 mAh, which starts at 280 EUR for basic 6/128 GB equipment and in our case comes in this very beautiful Sunburst Gold.
In accordance with the usual high standards of Realme, Realme 9 comes well with a SIM tool, USB cable, 33W charger and case.
The phone has a distinctive Realme design shared by the latest models, with a mostly flat front with full display and a dazzling finish under the back panel. Sunburst Gold has the effect of sand dunes or wrinkled silk, if you forgive the imaginative jump. It deceives the eye by giving the flat surface an uneven impression. More impressive is how vivid the yellow on the back panel is when you hit the light directly on it.
In terms of specifications, Realme 9 has outperformed. It delivers a 6.4-inch AMOLED with a refresh rate of 90 Hz and three rear cameras, two of which are useful – 108MP main shooter and 8MP ultrawide. The battery is a great size of 5,000 mAh, there is enough 128 GB of storage, which can be further expanded using a microSD slot. There's a second SIM card slot – what don't you like?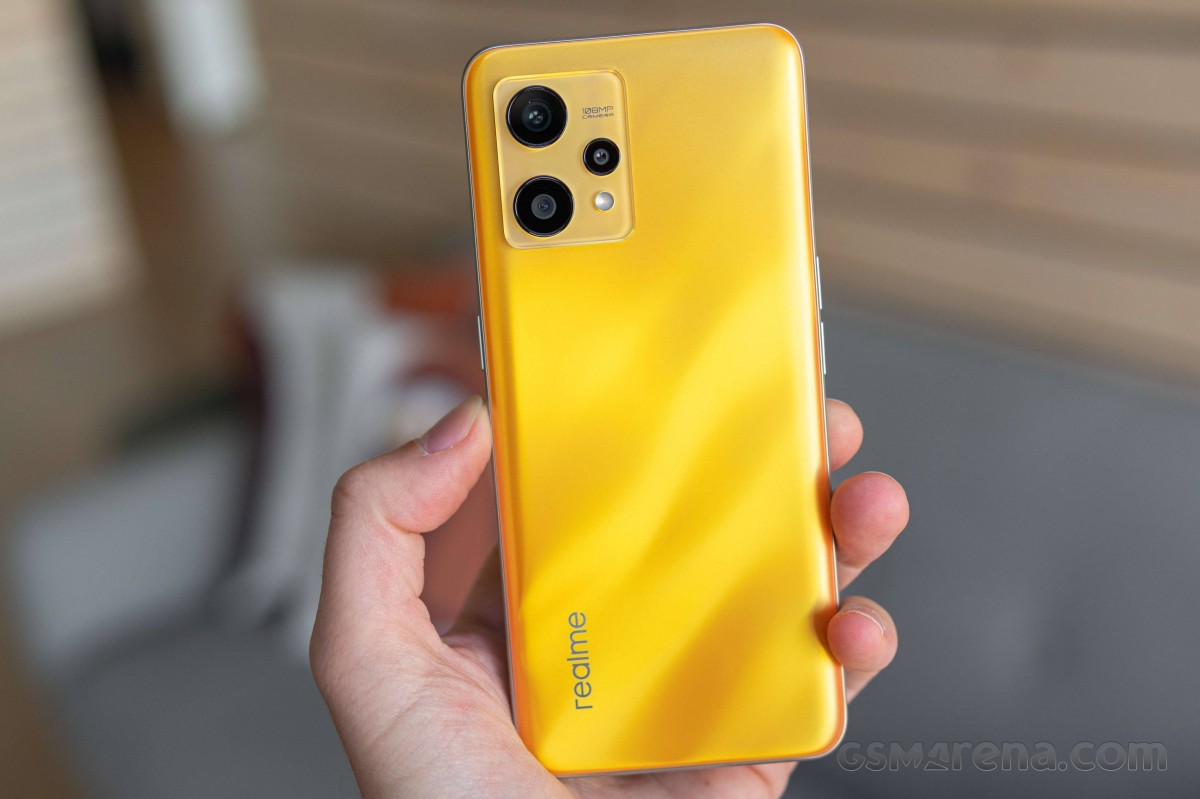 A nice little bonus of the Realme 9 design, the three lens tubes on the back are visible through the surface of the camera's island resembling frosted glass.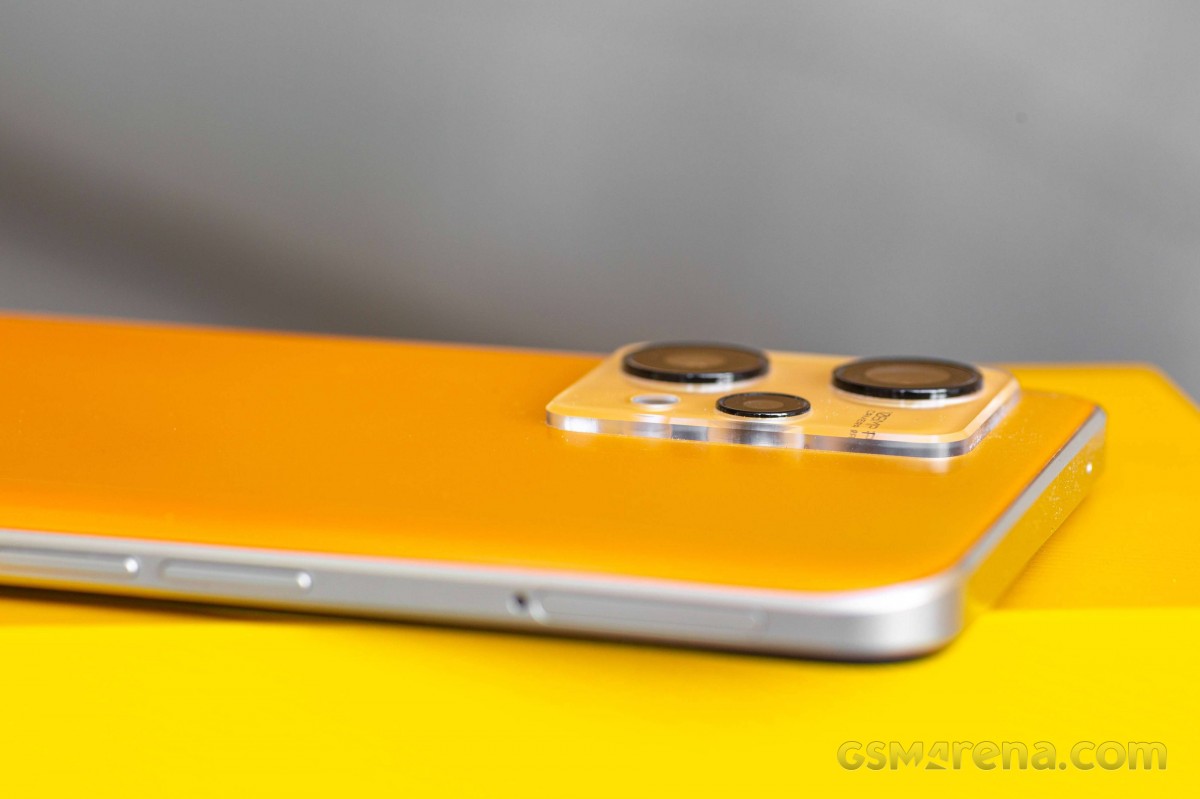 Anyway, GSMAren headquarters is busy here, so be patient and we'll bring you all the review content you could wish for in the coming weeks.