Google Assistant has long been able to save reminders for you. It will remind you at the specific time you asked for, and these reminders can be set to repeat after a set time interval. Then came Google Tasks, which offered the same features but made it harder to keep track of all your reminders.
In his latest post on his blog Key wordGoogle announces that it is preparing to migrate all users' reminders to Google Tasks. Reminders created in Google Assistant and Google Calendar will soon all be redirected to the Google Tasks app, where they can be viewed, organized and managed.
Google reminds us that tasks can be created from a message received in Gmail, you can add a task from Google chat, and you can create tasks using Google Calendar. This applies regardless of whether you use the web versions of Google services or the mobile apps.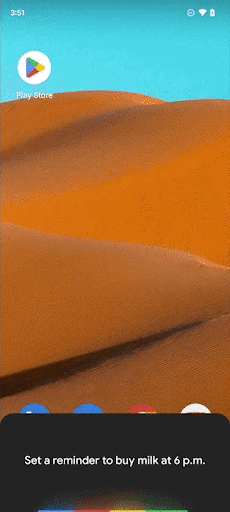 "In the coming months," when you create a new reminder with Google Assistant, you'll see a pop-up notification on your phone or computer telling you to set up Google Tasks. Assistant reminders will be moved to Tasks if you haven't already done so.
Google Tasks can be viewed through Gmail, Calendar, Chat, or Google Drive on your computer, or with the Google Tasks app for iOS and Android.