Luxury bespoke company Caviar has announced its latest collection, Heralds of the Galaxy. Contains four new designs for Samsung Galaxy Z Fold4 smartphone with meteorite inlays, gold accents and calf leather.
Prices start at $9,470, but picking one up with a real meteor will cost north of $10,000.
The star of the show is called the Golden Meteor, and it's basically the Galaxy Z Fold4 with a redesigned back panel. Contains meteorite particles from three different rocks – Seymchan, Muonionalusta and Canyon Diablo. Each fragment is one-of-a-kind, meaning each copy will have a unique design, Caviar revealed.
Speaking of exclusivity, the company promises to produce only 29 pieces of this particular design, which also features the Caviar logo in 24K gold and some gold elements with a plated Double Gold (24K, 7mK) jewel alloy. The price is $11,030 for the 256GB version and $11,460 for the 512GB variant.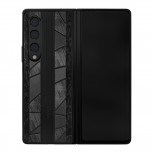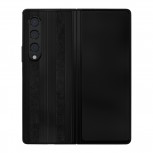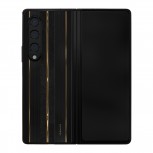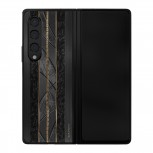 Z Fold4 Heralds of the Galaxy variation by Caviar
The same stones are used in a slightly cheaper version that does not have gold accents – caviar uses titanium. It's called the Canyon Diablo, and the stylish black version costs $10,680 (or $11,110 for double the storage).
This phone might have a different design on the back, but inside it's the same impressive foldable flagship with a Snapdragon 8+ Gen 1 chipset and a triple 50MP camera. We are making some finishing touches and the full review will be available soon.